This Week in Search: Google Updates Search Quality Rating Guidelines, and More!
Pure SEO's 'This Week In Search' series takes a look at the top
SEO
and
SEM
news stories from the week.
This week, Google updates its search quality rating guidelines, Google Ads introduces new landing page URL parameter options, and Google adds more details to event search features.
Google's Search Quality Rating Guidelines Gets an Update
Google recently published a revised version of their search quality rating guidelines – a 164-page piece of online content that is putting a sharp focus on high-quality main content.
This guideline is made for 10,000 search quality raters contracted by Google who rate actual Google searches. These contracted searchers rate the quality of pages at the top of search results in accordance with the points set out in the new guideline.
"The most noticeable [change] for content creators is that Google wants their raters to not only look at the reputation of the website itself, but also the content creators themselves. This is one area that many sites fall down on."
Google is looking to reward sites that post content created by reputable content creators, to hopefully alleviate the proliferation of fake news and conspiracy theories online. Additionally, Google is preparing to fight against "clickbait" sites that may promise one type of content for users but doesn't quite deliver the promised content in the main content.
The data collected from these quality raters will be used to improve Google's search algorithms.
Read Google's revised Search Quality Rating Guidelines.
Google Ads Launches New URL Parameter Options
Google Ads has launched new landing page URL parameter options ahead of the parallel tracking migration deadline (Oct. 30, 2018).
The new "Final URL suffix" field now allows advertisers to enter up to eight custom parameters, much higher than the previous limitation of three. This provides a greater number of options when specifying landing page parameters – especially helpful for accounts that use third-party tracking software.
Google now supports all the features for advertisers that use third-party click measurement systems. This will allow marketers to easily migrate their accounts to parallel tracking ahead of the Oct. 30 deadline.
Read the original Google Ads report.
Google Amps Up Event Search Features
Google has released new updates for its event search features in the U.S. New features include personal recommendations on the new "For You" tab, offering more information about events that may interest you.
Additionally, Google will be providing key information about the event you're searching for without taking you to the website, effectively shortening the event search journey. Google will display key information such as time, location, ticketing providers, and other useful event information.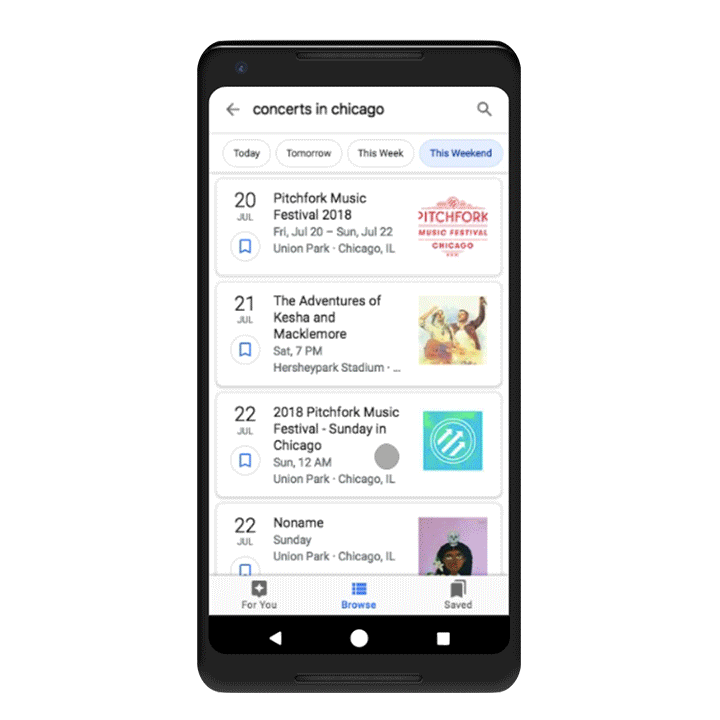 Learn more about the full update here.
Pure SEO Auckland – Local SEO Leaders
Pure SEO is an award-winning agency for all things SEO and SEM. Contact the Pure SEO team today to receive your free consultation at 0800 SEARCH.
Rachel is a Filipino Kiwi with a passion for the arts. Having graduated with an Arts Degree in English from UoA, she found writing work at PureSEO as a Junior Copywriter and quickly moved on to the role of Editor. In her spare time, she reads Austen and teaches dance classes in the weekend.